MD5M Emerging Lions' Leadership Institute
April 13th-16th, 2023 in Shakopee, Minnesota
Registration is now open!
The goal of the ELLI is to prepare Lions for leadership positions at the club level. Qualified candidates are Lions in good standing who have successfully served on a club or committee and have not yet obtained the level of club president.
It is strongly recommended that all club vice presidents attend ELLI. The Institute will be held at: The Dean Lakes Education Center, 4601 Dean Lakes Boulevard, Shakopee, MN 55379.
Accommodations are available at the Holiday Inn Express 4550 12th Avenue E, Shakopee, MN 55379. Cost will be $124 USD per night, not including tax. Reservations must be made by Friday, March 24th, 2023. Lions will be allowed to commute to the Institute providing they can do so from a safe distance and attend all Institute functions.
Cost of the Institute is $100 USD in addition to lodging and travel expenses. The Multiple District will provide all meals and training materials.
Please fill out the application form and submit to your District Governor no later than March 17th, 2023.
Download the application form here.
If you have any questions, please email Lion Dennis W. Kelly III, MD5M GLT Coordinator at dkellylion@gmail.com.
Join the Lions Foundation on March 18th, 2023 from 6pm – 12am for a Lions Affair Gala.
Featuring Comedian Big Daddy Tazz and the Nafro Dance Productions
Tickets are $125 USD ($25 tax receipt issued per ticket).
Location: Hilton Airport Suites in the Stevenson Ballroom, 800 Wellington Ave.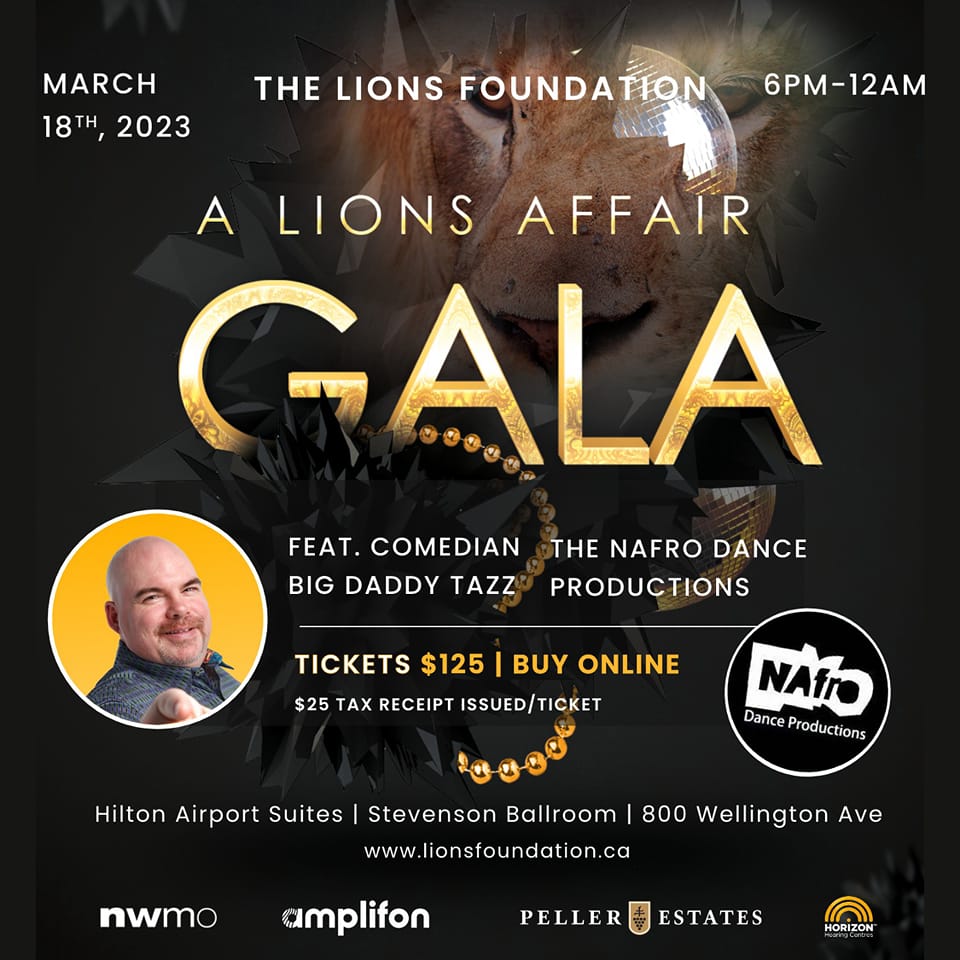 64th Annual Duluth Lions Club Pancake Day
Join the Duluth Lions Club for the Pancake Day on Thursday, May 4th, 2023 from 6:00am – 7:30am at the DECC Pioneer Hall in Duluth, Minnesota.
$8 in advance
$10 at the door
Children 4 and under are free with paid adult.
Credit cards accepted at the door.
Scratch made gluten free pancakes are available!
Advance Ticket Locations:
All Holiday Gas Stations
Synder's Super Shop, 2nd Floor Holiday Center
Mr. D's, 5622 Grand Avenue
Valentini's, 4960 Miller Trunk Hwy
Theobald Family Eye Care, 330B W. Arrowhead Road
Mainstream Fashions, 206 W. Superior Street
Lighthouse Center, 4505 W. Superior Street
Farmers Insurance, 4202 E. Superior Street
Free parking at event, compliments of North Shore Bank.